We're for soon-to-be teachers too!
When you're busy studying, thinking about health insurance mightn't be top of your list. But even if you're young and healthy, there are many ways health cover can help take care of your health and wellbeing. And that's where Teachers Health – the health fund for the education community and their families – comes in.
To see what we can do for you as an education student, give us your details and we'll take you through your options.
We're for school staff
As the health fund for education staff and their families, you're at the heart of everything we do.
We're for members, not profit
Being not-for-profit, we're all about giving more back to members (not payouts to shareholders).
We're for health and wellbeing
We help you navigate life's ups and downs through added health and wellbeing support.
We're for the greater good
We give back to the education community through scholarships, sponsorships, research and more.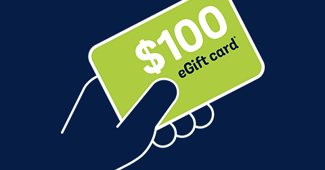 Refer your family and score a $100 gift card
Recommend Teachers Health to someone in your family and if they become a member, you score a $100 eGift card! (You just need to be a member of a relevant union, which is free for students.)
Get in touch
Three ways to be covered (one at no extra cost!)
Depending on where you're at, here's how to make sure you've got the cover you need when you need it:
If you're a single, full-time student who's under 32, you can be on the family membership at no extra cost – thanks Mum and Dad!

If you've finished studying (congrats!), are under 32 and single, you can stay on the family membership via Extended Family Cover

If you're under 32 but you're married or de facto OR you've turned 32, it's time to get your own membership