Access Gap specialists
If the service you need is 'covered' or 'restricted' on your Hospital insurance, you can choose your specialist. While quality of care may be paramount, for many of us cost is another key consideration.
If you haven't done so already, we recommend reading How to choose a specialist for more detail on understanding, and controlling, your costs.
Here you can search for specialists who've treated other people under the Access Gap scheme, and ask if they'll do the same for you. If they agree to treat you under Access Gap you'll either have no gap or a known gap (to be agreed on before you're treated).
Using the search tool
Through the search tool below you can find out:
which specialists have treated patients under Access Gap
the percentage of health fund members they've done this for
the total number of patients the percentage is drawn from (for context).
To find this info:
Search by specialty (or name) and location
Click on a specialist's profile
Scroll down to 'fees'
Hit the procedure fees tab
Check out the Access Gap numbers
You'll also see a consultation fees tab. You can't claim for these fees because they're for outpatient services, but understanding those costs is part of making an informed decision.
*By using this search facility you'll be redirected to Healthshare's website and agree to be bound by Healthshare's Terms of Service and Privacy Policy. Doctors are free to choose whether they'll participate in Access Gap Cover on a patient by patient basis. The inclusion or exclusion of doctors within this search facility bears no relationship to their skill or experience. We don't recommend or endorse any products, services or providers advertised through Healthshare. We reserve the right to refuse Access Gap Cover benefits to providers who don't adhere to the Business Guidelines.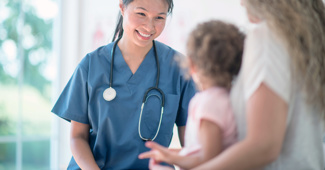 How to choose a specialist
Key info about specialists' costs and avoiding post-op bill shock.
Learn more