At Teachers Health, we get what it means to work in education. You're super busy. You're positively shaping lives. And you're doing it for the love of the job. So, it's more important than ever that your health insurance works hard to look after you.
That's what we're here for. We started back in 1954, established by the NSW Teachers Federation to provide cost-effective private health insurance exclusively for members of the education industry and their families. We've grown a bit since our foundation membership of 2,600 people and today Teachers Health looks after over 350,000 teachers, education staff and their families around Australia.
We've made the same promise to each and every one of our members. To be there for them. And to care for them in sickness and health – because their wellbeing is so important to so many people.
Good for each other, and our communities
We're part of the education community – our role is to serve you as well as you've served our kids.
Our passion for supporting the education community doesn't just stop at providing great services and products to our members – we're proud of our strong relationships with your unions and associations.
These relationships support us in having a deep understanding of our members' needs and help us to give back to the education community through reward and recognition initiatives, professional development, and health and wellbeing programs.
Together, we're stronger
We're invested in your future, just as you're invested in future generations.
As an organisation, we're committed to working with heart. We put our members at the heart of everything we do and we make our decisions with heart in mind.
And this purpose extends to our wider community. We actively support diversity and inclusion and work hard to operate ethically and with integrity when it comes to social, cultural and environmental issues.
We're proud to support:
Australia for UNHCR
Cancer Council's Daffodil Day, Biggest Morning Tea and Pink Ribbon Day
Earth Hour
Global Corporate Challenge
Stewart House
Wear it Purple
White Ribbon Day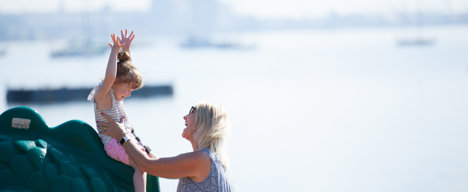 At Teachers Health, we focus on our members and our community. We're not-for-profit which means we can focus on the good stuff – like sponsorships, scholarships, and making sure our members get the best possible value – instead of payouts for shareholders.
Today Teachers Health looks after over 330,000 teachers, education staff and their families around Australia and we've asked a few to share their stories.
We'll let them take it from here.
We've got your back with 6 weeks' free cover when you join with Hospital & Extras cover by 31 January. Plus, skip the 2 & 6 month waits on things like dental, optical and chiro*.
Enter promo code 'SIX'
Terms and conditions
* Eligibility criteria and conditions apply. Offer is available to new members who join Teachers Health with Hospital & Extras cover before 31 January 2021. Six weeks' free health cover applies after we receive your first payment. Enter the promotion code when joining (SIX). See terms and conditions.