Traffic Light Food Tracker
The Traffic Light Food Tracker app is designed to help you sort the fat from the fiction when it comes to the nutritional content of the food you buy.
The aim of the app is to demonstrate the effectiveness of traffic light labelling on packaged food. The app gives a traffic light rating based on the amount of total fat, saturated fat, sugars and sodium per 100g - green for low, amber for medium and red for high. The idea is to limit the number of red lights in your shopping trolley and replace with products with green lights.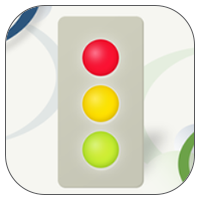 Back to Trusted apps.