Support for expectant and new parents
Being pregnant and having a baby are major life events at the best of times. Factor in social isolation measures and it may be hard to get the support you need. 
To help fill the gap, we've expanded our New Family Program during COVID-19. The program is usually a once in a lifetime benefit, available to eligible members* who are 36 weeks' pregnant up until their baby's three months old. 
Until 30 September 2020 we're opening it up to members from the 14th week of pregnancy, and to those who've accessed it before. 
The New Family Program is available to eligible members (whose Hospital cover includes pregnancy & birth) via Teachers Healthcare Services.
The program
There are three elements to the program. Here's how it works:
 
Online learning 
You'll get a 12-month platinum subscription to the Nourish Learning Hub, where you can access short online courses on: 
pregnancy health
labour
birth
breastfeeding
parenthood
infant and toddler sleep and settling.
You can also do a confidential online emotional health screening to help you understand how you're coping and if you could use extra help.
 
Telephone support
Personalised advice on sleep, settling and breastfeeding from a Safe Sleep Space consultant over the phone. You'll also get a Safe Sleep Space handbook for on-the-spot advice.

AROMABABY products and infant massage factsheet
After your telephone session(s), we'll send you info on the benefits of infant massage and some AROMABABY goodies to help you get started. 
Eligibility
Until 30 September 2020, eligible members* with Hospital cover (excluding StarterPak and Mid Classic) can access the program any time from 14 weeks pregnant until your baby's three months old.
To learn more, get in touch via the Teachers Healthcare Services contact form.
*This program is brought to members through Teachers Healthcare Services, an initiative of Teachers Health to support members' health and wellbeing through quality, evidence-based health management programs and services. To be eligible for this program you must be a member of Teachers Health and have Hospital cover with all relevant waiting periods served. Additional eligibility criteria may apply. Eligible members are connected with a dedicated Teachers Healthcare Services care coordinator who supports them on their personal journey.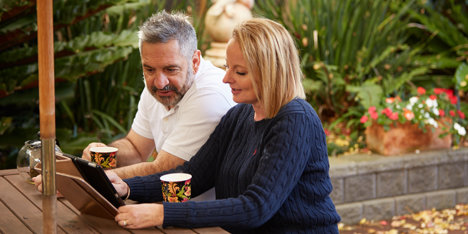 Teachers Healthcare Services
The Teachers Healthcare Services team helps eligible members with Hospital cover access a range of support services*. This can be linked to hospital treatment, having a baby, or managing your physical and/or mental health.