October 2020 premium increases
Back in March, we postponed all 1 April premium increases for 6 months. We did this to support our members during the early stages of the COVID-19 pandemic.
Now we're at the end of the 6-month postponement, deferred increases happened on 1 October 2020. The new amount applies from your first payment on or after that date.


Why do premiums increase?
The short answer is, to keep pace with rising costs. We review our premiums each year to ensure the cover we're offering is competitive and sustainable.
We strive to keep premiums as low as possible, while continuing to provide the quality cover our members expect. As a not-for-profit health fund, that's our focus.
When we're crunching the numbers, we have to factor in the rising cost of healthcare and the growing demand for healthcare services.
We also need to address how much we pay out in claims – for instance, we paid out $26.7 million more in the last financial year than the previous one ($661.7 million in total).
One more stat for you: we returned 90 cents for every dollar of premiums we received to members in 2019/20 (on average). The rest was reinvested into the business for the benefit of our members.
When do increases apply from?
It's from the first payment you make on or after 1 October 2020, when that is will depend on your payment frequency or when you're paid up until.
To check which date you're paid up to, log in to online member services and go to Payments > Contribution details and scroll down to paid to date.
Can I pre-pay for my cover?
You could pre-pay up to 12 months in advance (until 30 September 2021) if we received your payment by 25 September 2020, 6pm (AEST). Your advanced payment options were credit card (Visa or Mastercard) or BPAY.
What if I pre-paid for my cover earlier in the year?
Anyone who pre-pays before 25 September 2020 will have paid their previous rate (premium) for that period of time.
If this includes you, you won't have to pay the higher premium until you reach your paid to date.
To check when you're paid up to, log in to online member services and go to Payments > Contribution details and scroll down to paid to date.
Didn't premiums increase already this year?
No. All 1 April premium increases were postponed for 6 months (until 1 October 2020). This means that members who were due an increase in April paid a lower rate for their cover for half of the (health insurance) year.
Any premium decreases planned for 1 April did happen, though.
Did you give us any benefit improvements this year?
Yes, we introduced more than 10 new Hospital and Extras benefits for members on 1 April 2020! These improvements were made with our members' best interests in mind, and we remain committed to that. 
Learn more about these benefit improvements for Hospital and Extras cover.
I've heard some health funds cancelled premium increases or offered additional discounts because of COVID-19. Are Teachers Health planning to do this?
While some health funds announced discounts and premium deferrals, our premiums remain competitively priced within the market.
We're confident in the pricing and quality of our cover. That's why we offer a free online comparison service that allows non-members to compare their cover to our closest match.
Here's one example: in both NSW and Victoria, the premium for Teachers Health Gold-level Hospital cover remains below that of the major insurers (from 1 October 2020).
The media is saying that health funds have made 'windfall gains' during COVID-19? Is this true? And are savings being passed on to members? 
While the 'windfall' has made for great media headlines, they're based on anticipated cost savings.
We've given back over $14 million to members since the beginning of the pandemic. And it's expected that most elective surgeries that didn't happen during shutdown periods will be deferred (costing us more down the track).
As part of our commitment to members, we introduced a COVID-19 member support package that was scheduled to be in place until 30 September 2020. Many of these measures have now been extended to 31 January 2021.
But if savings do materialise, we'll absolutely pass them on to you. That's the benefit of being with a not-for-profit health fund like Teachers Health.
How can you support me if I'm experiencing financial hardship due to COVID-19? 
Members experiencing financial hardship due to COVID-19 can apply to suspend their cover for up to 12 months. This includes members who are receiving JobSeeker and JobKeeper payments.
Suspending your membership (rather than dropping it for a while) can be a smart move. Because when you reactivate your cover:
you won't have to re-serve waiting periods
if you have Hospital cover (and are aged over 31), you'll avoid paying a Lifetime Health Cover loading (or paying a higher percentage if you already have loading on your cover).
If you suspend your membership, please be aware that you may be liable to pay the Medicare Levy Surcharge for the time you weren't paying for cover.
What are you doing for your members?
At Teachers Health, our members are at the heart of what we do. As a not-for-profit health fund, we're not here to make a profit from your health. We pride ourselves on being rock-solid and giving back to our members. And here's how we achieve that:
Paying more benefits to members –

this included a total $661.7 million in claims payments in the last financial year (up from $635 million the year before)

Providing savings on out-of-pocket costs – in 2019/20, our members had no out-of-pocket costs for 9/10 inpatient services provided in hospital
Returning 90 cents for every dollar of premiums we received back to members in 2019/20 (on average).
And that's just the beginning. We also offer a range of value-added benefits to our members including:
Learn more about what you can get back as a Teachers Health member.
I think I may have found cheaper cover – what should I do?
It's important to have health cover that's right for you – in terms of price and what you're covered for.
While comparing prices is straightforward, it's important to understand exactly what you're getting for your money. You may be surprised how much benefits can vary across different health funds.
If you'd like to talk through your options, we're here to help. You can call us on 1300 727 538.
Has the Australian Government Rebate changed?
The rebate usually changes each year on 1 April, however due to COVID-19, it won't change until 1 April 2021.
Do I have to claim the rebate as a reduced premium?
No, you can do it when you lodge your annual tax return instead.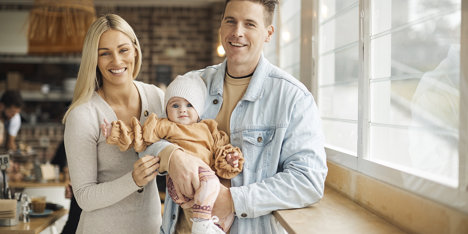 Hospital cover changes
A simpler Access Gap scheme, and no excess for kids on certain levels of cover.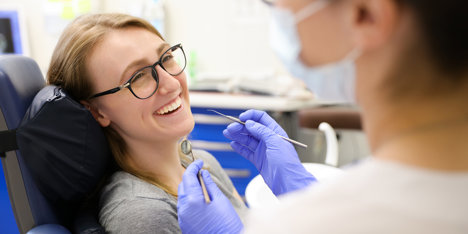 Extras cover changes
Some Extras benefits increased on 1 April 2020 – a piece of much-needed good news!